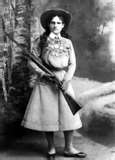 Thompson's French Bulldogs!

Buck and Billiejean Thompson

West Plains, Missouri

417-257-5140

ANNIE OAKLEY -  I'm pictured a while back with two of my best friends - Casey and baby London!  London is now two year old!   I have been raised in the house and I'm a very good girl!  I am out of a black faced fawn Champion bred male and have been bred to a creme male and had puppies on May 16th, 2011!!!!  See their photos below!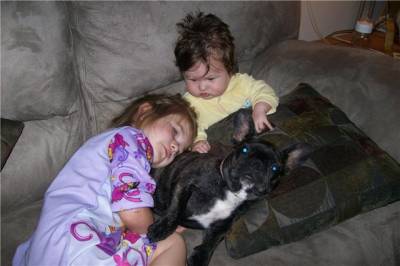 This is our third and biggest litter of French Bulldogs!  We have loved owning this breed and love having Annie Oakley as part of our family! The French Bulldog is extremely smart and very entertaining!  They are great around kids and we hope you will consider one of our puppies.  Thanks for looking at our web page.   More photos to come!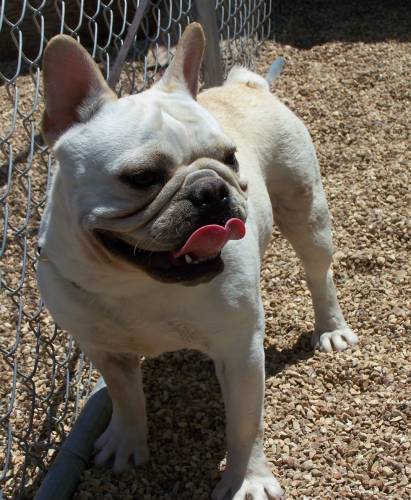 This is American Scout.  He is a proven producer of quality cremes, honey pieds, black and white pieds and brindles and is owned by Castlehill Kennels.    You can visit their web site at www.castlehillkennels.com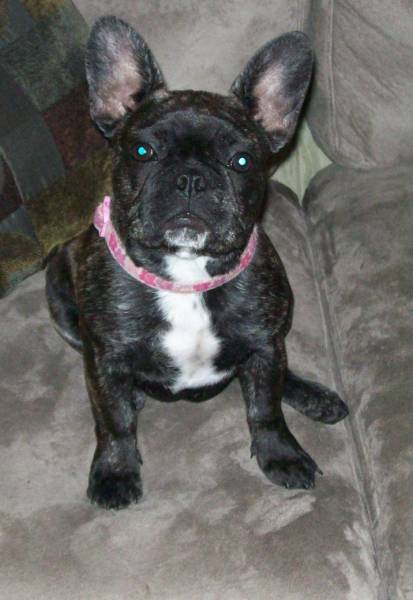 PUPPIES PICTURED AT A FEW DAYS OLD -

Here's proud mama with her new born puppies.  She is a good mama and taking good care of them!   Annie and Scout are very good represenatives of the French Bulldog!  Puppies will come with AKC paperwork, full breeding rights, shots and several wormings and ALOT of loving from our family!  $300.00 deposit to hold and balance due before leaving.  With the hot temps coming and the embargo's alot of the airlines have on bulldogs we will probably have to use a dog hauler OR of course you are welcome to come and pick up your puppy! 

ANNIE'S GIRL # 1-   She is  a  honey pied!   She has a blaze! She has more black on her nose and her honey pied spots are showing up really good!   $1000.00

SOLD - DION DUBOIS, NEW MEXICO Deposit received!

APPRECIATE YOUR LOOKING AT OUR WEB PAGE AND HOPE TO HEAR FROM YOU REGARDING YOUR PURCHASING ONE OF THESE PUPPIES!     THANKS -                                                                    BILLIEJEAN AND BUCK 

                              417-257-1139 OR 417-257-5140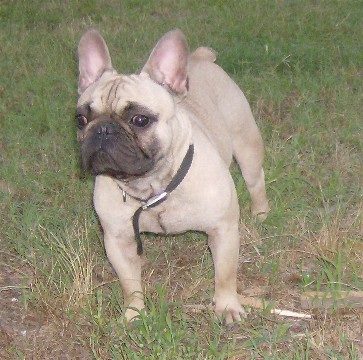 This is the Grandsire of the above puppies - Annie Oakley's sire.  Dozer is a Russian import sired by a Champion from the World famous De La Pure kennels in the Netherlands. He has Champions from multiple countries as well as International and World champions in background,  Deceased now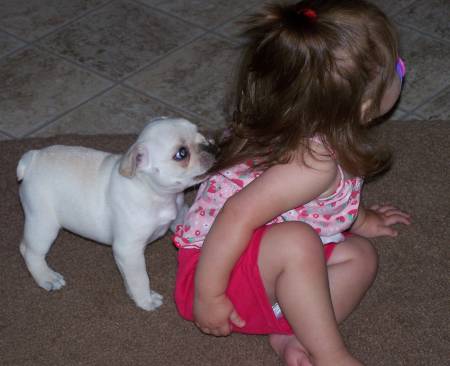 A male puppy from Annie's first litter ... He didn't think anyone was looking when he decided to pull 1 year old London's hair!  lol 

ANNIE'S GIRL #2 - This is a really nice brindle pup colored up like her mama!  She has tons of yellow brindling showing already and more will come out as she gets older!  $1000.00  SOLD TO DION DUBOIS, NEW MEXICO  Deposit Received

ANNIE'S GIRL #3 - She is also a honey pied!  Her spots are just beginning to show up all along one side really!    Less black on her nose.   $1000.00

SOLD - DION DUBOIS, NEW MEXICO  Deposit Received


Check out my Mom's  French Bulldog Puppies now available.  THANKS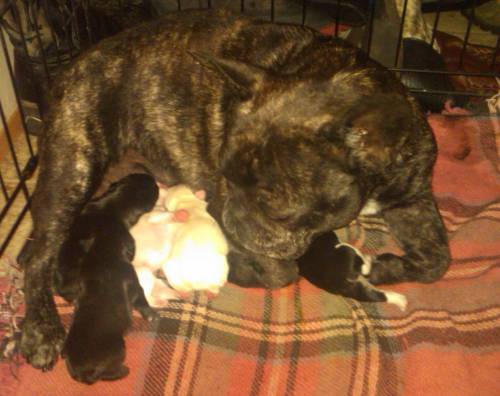 Six week old photos!  Really cute puppies - eating good, playing hard!  See some additional photos at the end of the page....

Annie's Male # 4 - A nice brindle male and should have alot of brindling like is mama!  $1000.00

SOLD TO JERONQUE POSEY, NJ

Deposit Received

Annie's Male #5 - A cute brindle and white pied!  Annie always gives us a nice pied!  My pick of the litter!  $1000.00  SOLD TO ROSANA LLERENA, FL   Deposit Received